MortiSafe - Buying a digital safe
From MortiWiki
This page is about buying the parts to Build a MortiSafe.
The digital safe you can get from a lot of hardware stores around the world for about UK£25. This is a heavy item so good to buy locally, although you can get them from ebay too. There are a lot of makes and models around but they all seem to be based on the same pattern.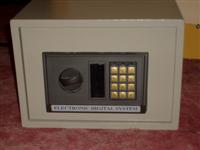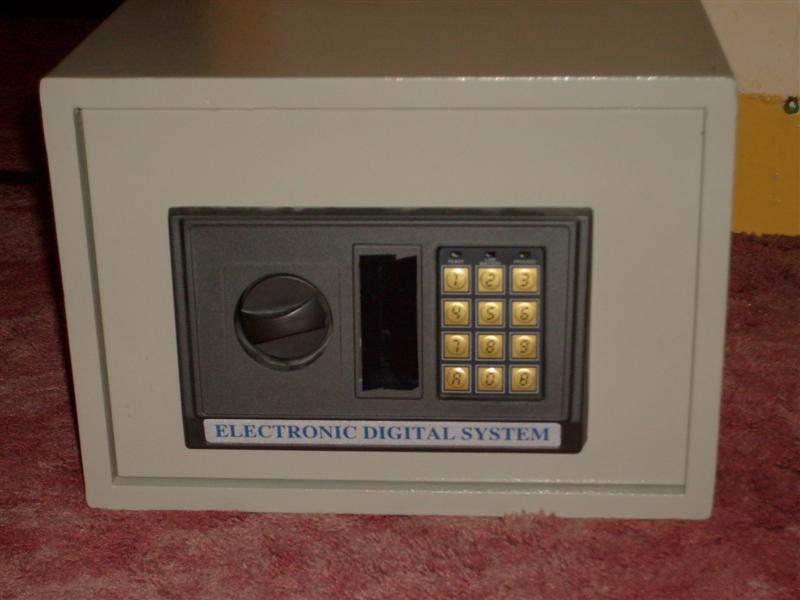 The things you need to look for are:
1.There should be a panel on the back of the door which can be unscrewed to get to the lock mechanism. If you can't take this panel off, you can't use this safe 2.There should be mounting holes in the back of the safe, which should be big enough to pass a USB cable through (but not the connector, you'll probably need to cut the cable to get it through) or if not you can try drilling a hole [Maplin http://www.maplin.co.uk/] in UK sell them, stock code N94CJ.